Information about closed routes and impairments 2019
The "hep CHALLENGE HEILBRONN powered by Audi" will take place on Sunday, 19th of May 2019. We have put together the most important information about the closures and impairments.
For special questions about the detours we can be reached on the event weekend at the telephone hotline +-49-7721 / 9906-915. Thank you in advance for your understanding!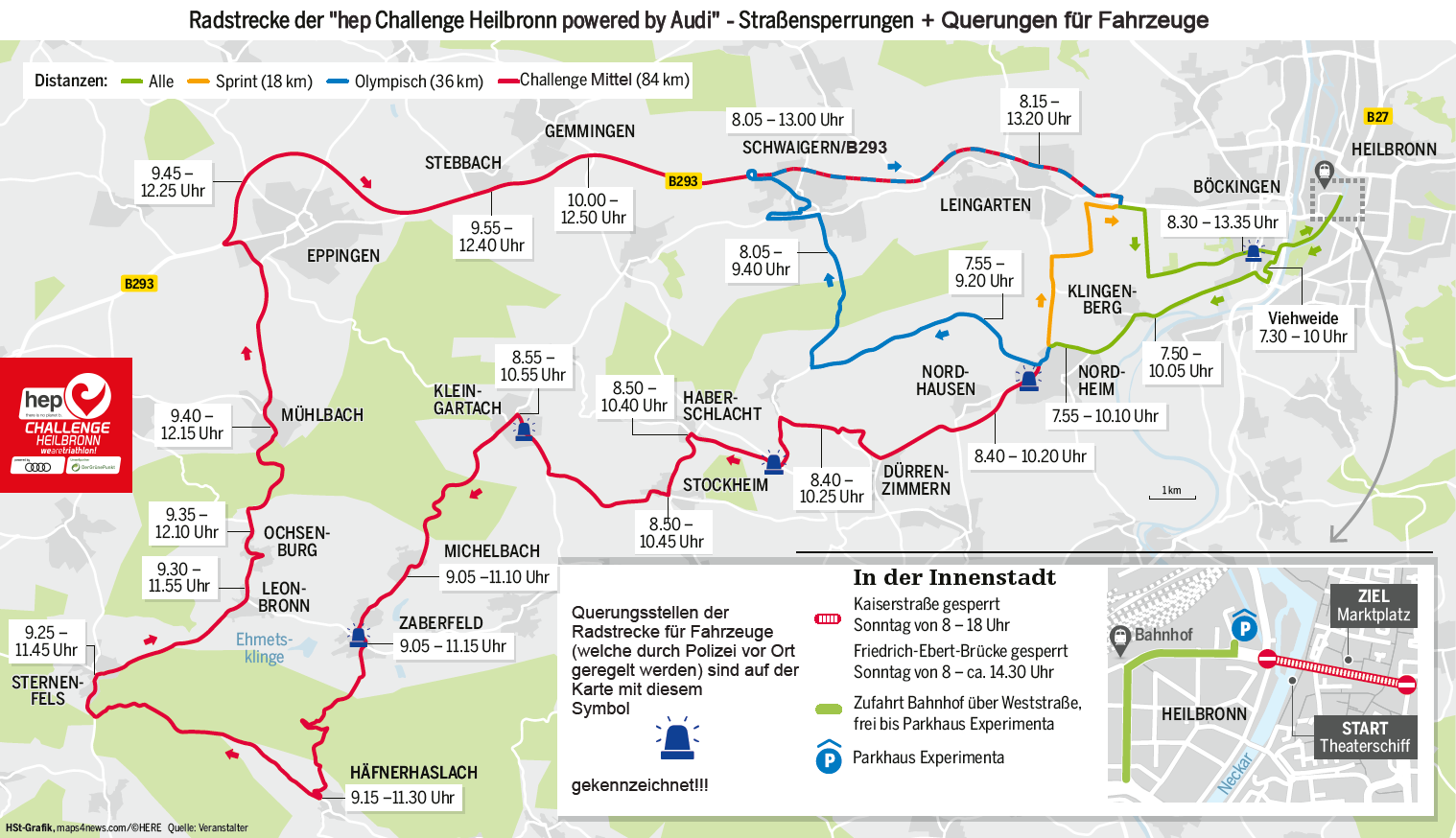 Please note: the next edition will take place on Sunday, 21st of June 2020.