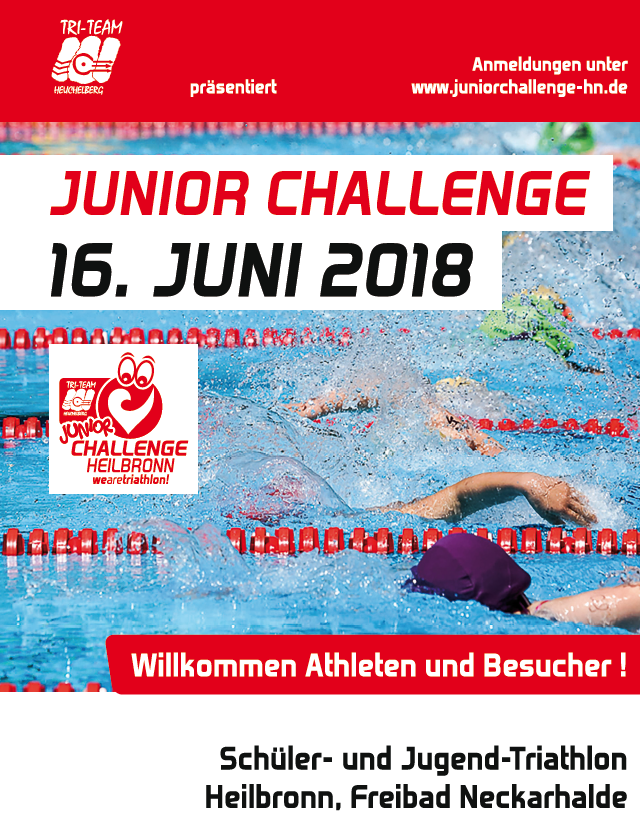 The JUNIOR CHALLENGE is an event of the Tri-Team Heuchelberg e. V., integrated into the CHALLENGE HEILBRONN. The start of this youth triathlon is female and male mixed. The competition is also offered for handicapped children. For participating school classes, there is a separate classification.
Event date is Saturday, 18th of May 2019.
All information and registration are available right in time at www.juniorchallenge-hn.de!